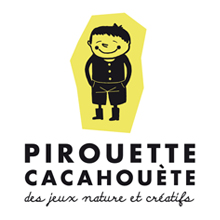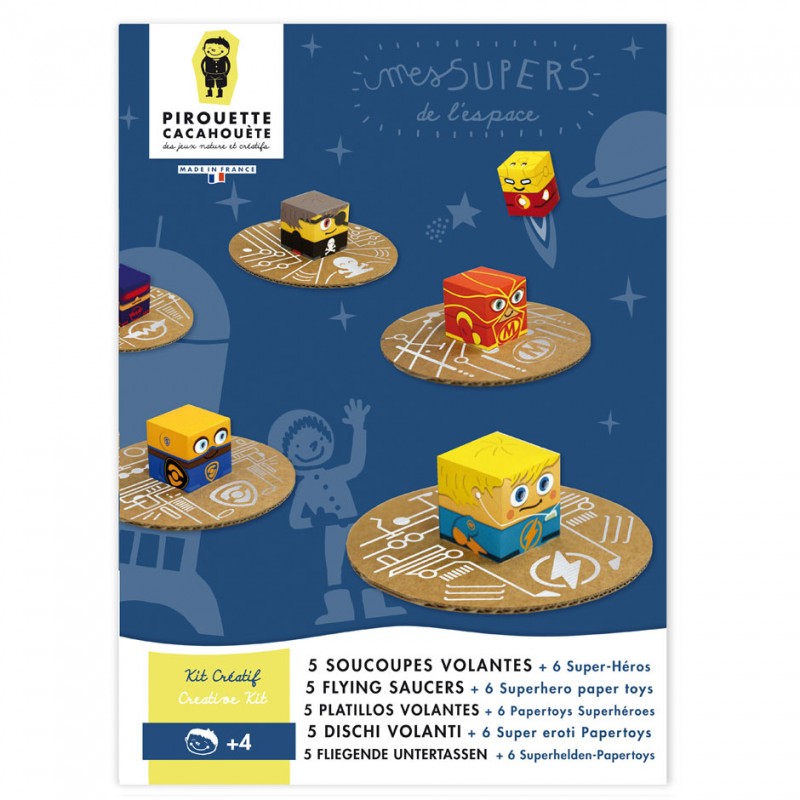  
Superhero Creative Kit
Pirouette Cacahouète introduces "my space Superheroes" !
A creative intergalactic activity :
includes 6 paper toy superheroes to make and five flying saucers to be thrown in the air like a Frisbee !
Fun and creative !
Do you know these intergalactic superheroes' superpowers ?
Each character has a name that suits him well, such as, "Super Thunderbolt", "Super Robot", "Super Muscles", "Super Laser", "Super Sabre", & "Super Shield".
Make your group of five cardboard flying saucers fly in space with their paper toy supermen, and invent their adventures !
A hilarious game where children and adults can laugh and spend a lovely time together.
3, 2, 1… we're on our way to conquer Space !
The ideal activity to entertain a group of children at a birthday party.
Game made in France
Data sheet
Age

+4

Materials

Recycled cardboard, PEFC recycled paper

Origin

Made in France