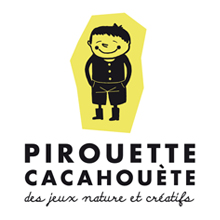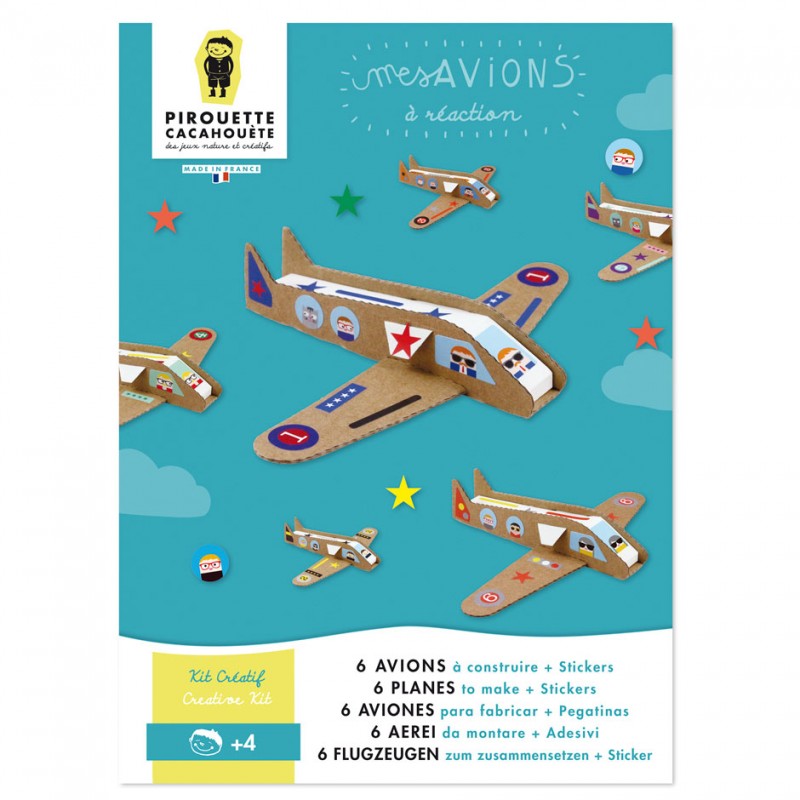  
Jet Engine Planes Creative Kit
Pirouette Cacahouète introduces "my Jet Planes" !
An up in the air creative activity:
6 paper and cardboard planes to be made and decorated with the help of 120 coloured stickers.
Technical and fun !
This activity, without the need of scissors and glue, begins by putting together the paper and the cardboard which will become an airplane shape. Every child will then be able to have fun personalising his or her aircraft with stickers that have been illustrated by My Name Is Simone.
The more creative ones can also decorate their airplanes with paint, colouring pens...
A fun activity where everyone can make their own toy, and then can invent an imaginary world.
Prepare yourselves for the take-off !
Ideal for hosting a creative activity at a birthday party.
Game made in France
Data sheet
Materials

Cardboard and Recycled paper

Origin

Made in France