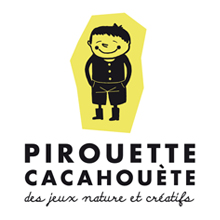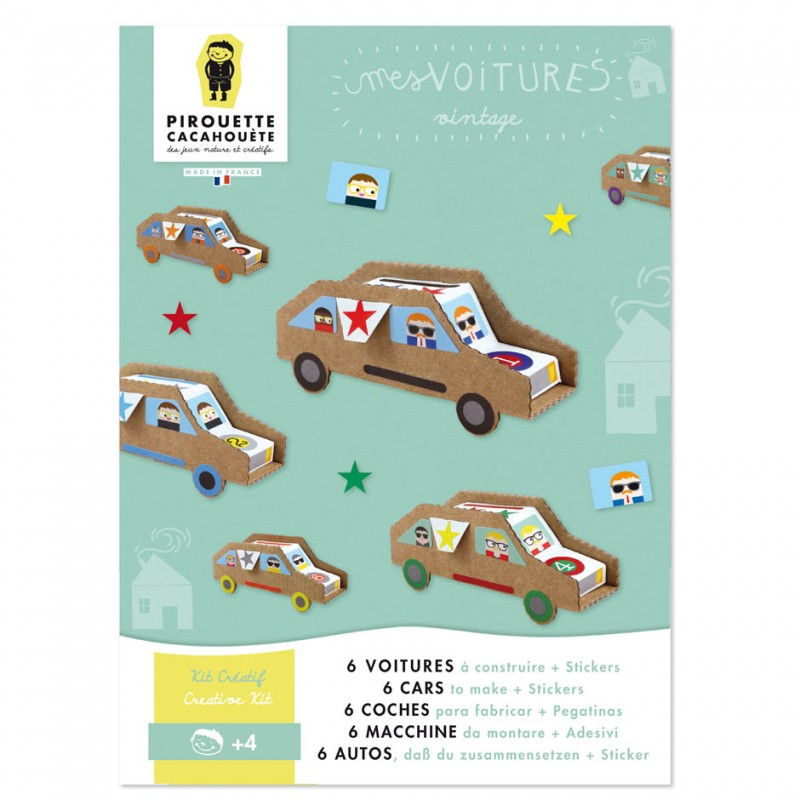  
Vintage Cars Creative Kit
Pirouette Cacahouète introduces "my vintage Cars" !
A buzzing creative activity:
6 paper and cardboard cars to build and decorate with 120 stickers, which are included.
Fun and mechanical !
By simply assembling the paper to the cardboard, a beautiful vintage car has been made, and every child will then be able to decorate it with coloured stickers, that have been illustrated by My Name Is Simone.
The most inventive ones will also be able to beautify their car with the help of colouring pencils, colouring pens...
A terrific activity where one can build his or her own toy, in order to imagine a story where cardboard cars will travel to the end of the world.
VROOOOM, all aboard !
Perfect when hosting a creative exercise for a birthday or something to do on a rainy day.
Game made in France
Data sheet
Age

+4

Materials

Cardboard and Recycled paper

Origin

Made in France