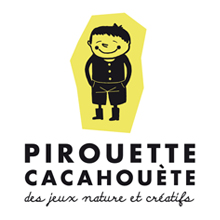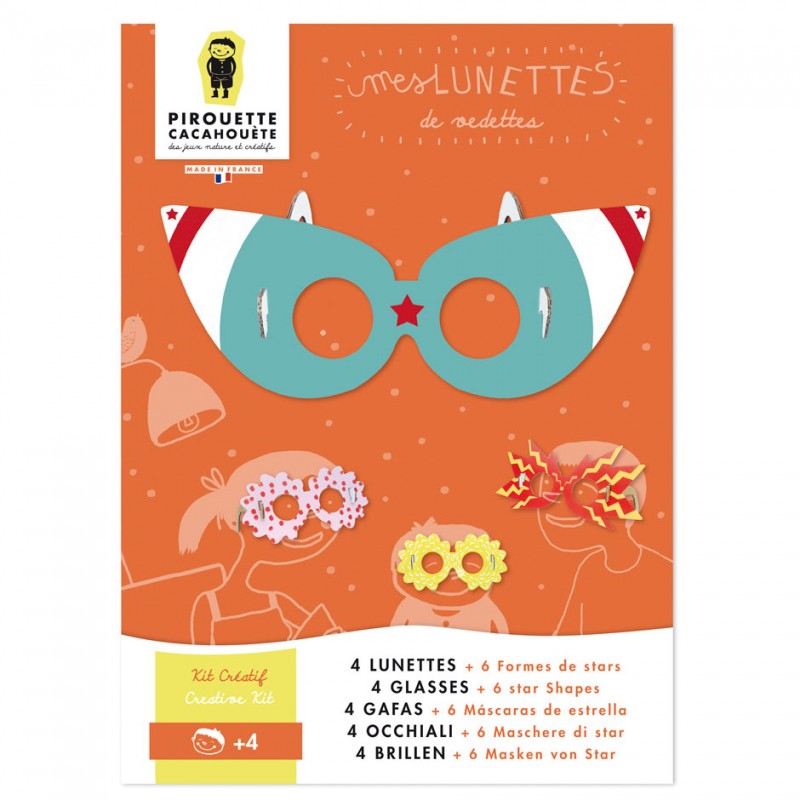  
My Glasses Creative Kit
Pirouette Cacahouète introduces "my Glasses" !
4 cardboard frames to be personalised with his or her favourite shape and favourite decorative paper.
Simple and fun !
These glasses are easy to put together, without any glue or scissors !
The frame is made out of cardboard, with the Kraft paper at the front, and with a white back to be decorated with colouring pens, Sellotape...
and now become your favourite star : "Mrs Beautiful", "Mrs Happy", "Mr Magic", "Mr Beefy", "Mrs Extra", "Mr Great",all joyfully illustrated by Marie Paruit !
These glasses are the perfect fancy dress accessory !
Boys, girls, adults or children, they will all be entertained with this activity, where everyone can personalise their pair of glasses and put them on as a mask at the end of their noses.
Make room for the Stars in the Photo booth ?!
It is ideal for a mixed hand-made activity, on the occasion of a birthday, carnival, Halloween or New Year party... In order to perfect one's costume !
Data sheet
Age

+4

Materials

Cardboard and Recycled paper

Origin

Made in France