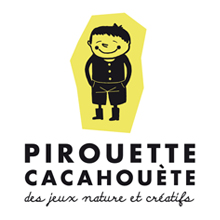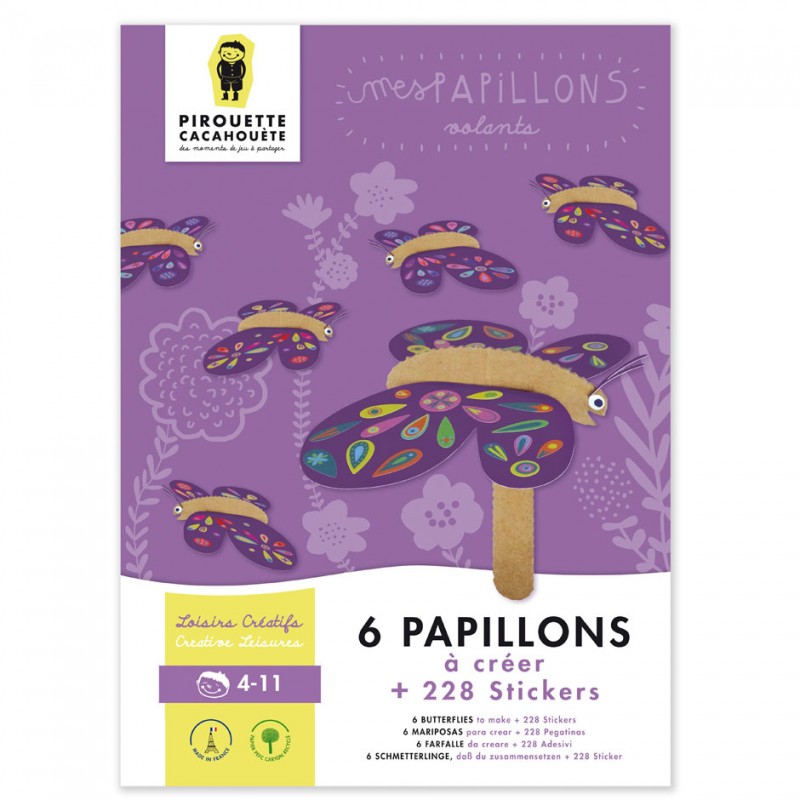  
Flying Butterflies Creative Kit
Pirouette Cacahouète introduces "my flying Butterflies" !
An activity that sparkles with life and colours :
6 cardboard and paper butterflies to make, decorate with coloured-stickers, and then to activate from the buttom to the top to make them fly !
Joyful and Spring-like !
Begin this activity without either glue or scissors, by gluing the paper wings onto the piece of cardboard, thanks to the double-sided tape. Then, take the time to observe the transformation... a butterfly unveils and is waiting to be beautified with the colourful stickers that have been illustrated by Emilie Lapeyre.
The more creative children can personalise them with paint, colouring-pens...
The butterfly will finally be brought to life thanks to the little hands that will make it flap its wings !
With this creative activity, the children will become curious about nature and can invent a game around their butterflies.
Fly, fly little butterfly !
An ideal activity to share when there is a birthday party, or something to do on a rainy day...
Game made in France
Data sheet
Age

+4

Materials

Recycled cardboard, PEFC recycled paper

Origin

Made in France