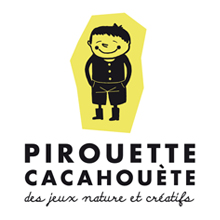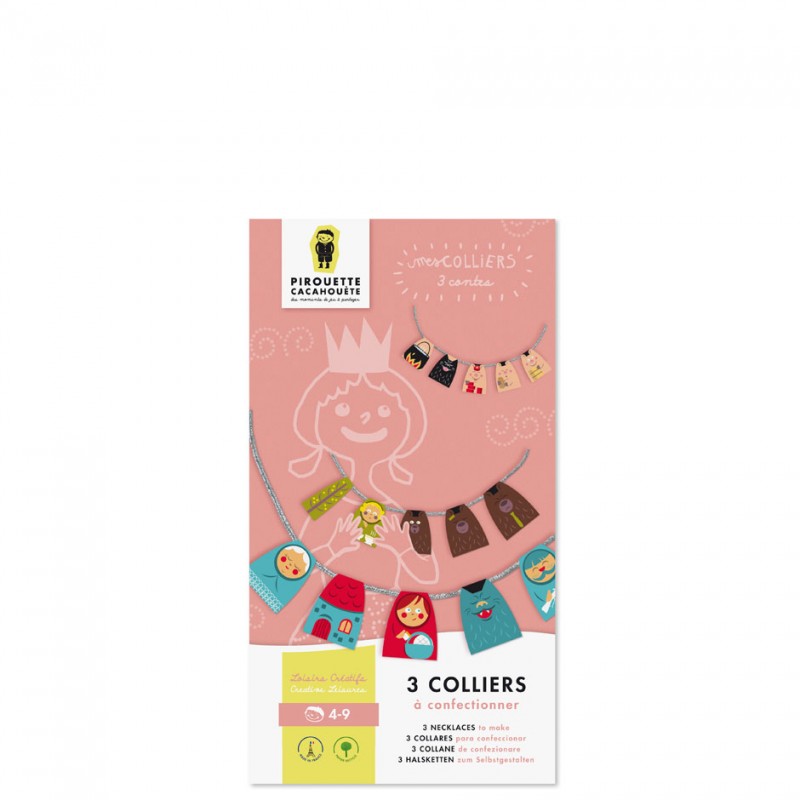  
The three tales necklace Creative Kit
Pirouette Cacahouète introduces "my 3 tale necklace" !
A story-telling DIY activity for goldsmith apprentices :
3 cardboard paper necklaces to create based on popular and well-known story tales.
Elegant and fun !
Real small jewels for children made out of cardboard and full of originality !
The necklaces are made up of 5 "pearls" each, illustrated by Jérôme Soleil, and are made to overlap onto a silver string and to be held in place thanks to double-sided tape.
A story-telling activity where a silver string necklace tells a famous story for children and grown-ups: The Little Red Riding-Hood, The Three Little Pigs, & Goldilocks and the Three Bears.
This activity invites children to discover these three tales and tell stories in a different way !
Once upon a time...
An ideal DIY activity to liven up an afternoon, or when hosting a birthday party.
Data sheet
Age

+4

Materials

Recycled paper

Origin

Made in France