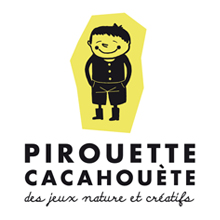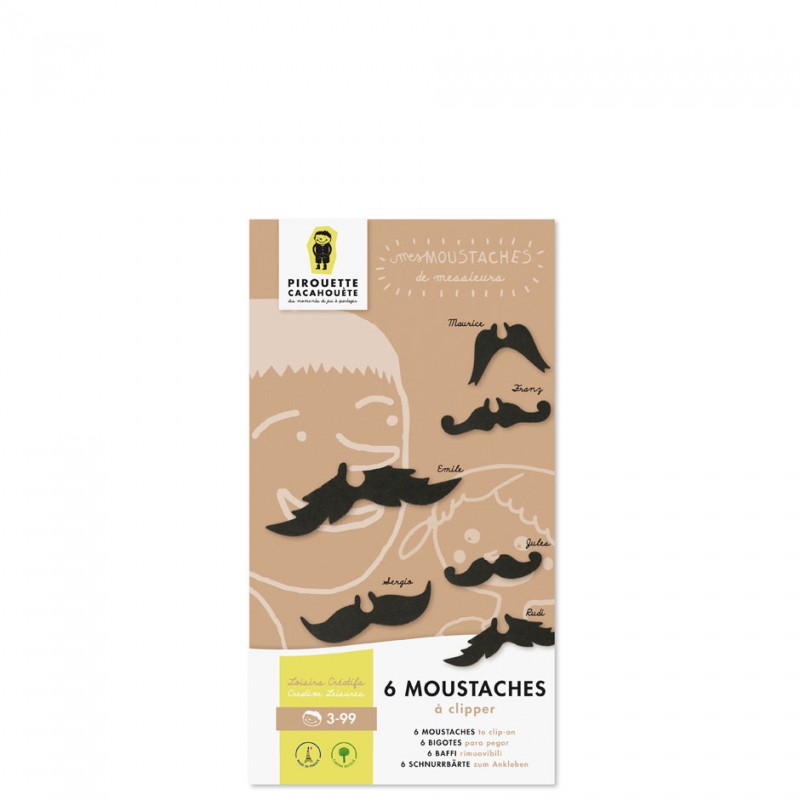  
Clip-on Moustaches Creative Kit
Pirouette Cacahouète introduces "my Gentlemen Moustaches" !
A hilarious fancy-dress accessory :
6 personalised moustaches to be clipped in the nose !
Hilarious and hairy !
A clownish accessory including 6 cardboard moustaches, to detach and clip into the nose, to surprise guests at an evening party !
Every moustache can be decorated with paint, colouring pens, stickers... and is suitable for both children and adults !
Whose moustache are you going to put on ? Emile's one ? Or maybe Jules ? Sergio's ? Rudi's one ? Maurice's ? or how about Franz's ?
Get ready for the jokes and the giggling !
This DIY activity is ideal for completing a carnival or Halloween costume, a costume for a birthday party, New Year's Eve party, or to take photos with in a photo booth.
Data sheet
Age

+3

Materials

Recycled cardboard

Origin

Made in France