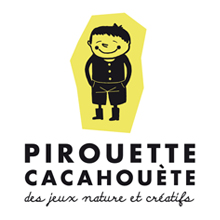  
Cats Creative Kit
Pirouette Cacahouète introduces "my Day-glo Cats" !
Brighting creative activity :
6 paper and cardboard cats to be assembled and decored with 118 fluorescent stickers.
Out of stock
Dynamic and bright !
A creative workshop in flashy colours to share with your friends or family.
Putting together paper and cardboard, your child gives life to a sparkling cat to decorate with fluorescent stickers. Each cat will then be mounted or suspended by a lovely golden thread !
A funny and decorative activity where kitten can be also used to make a mobile…
MEOOWWW !
Ideal to occupy a group of children for a birthday party, a family celebration or between friends !
Data sheet
Age

+4

Materials

Soie

Origin

Made in France