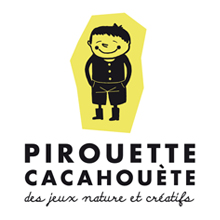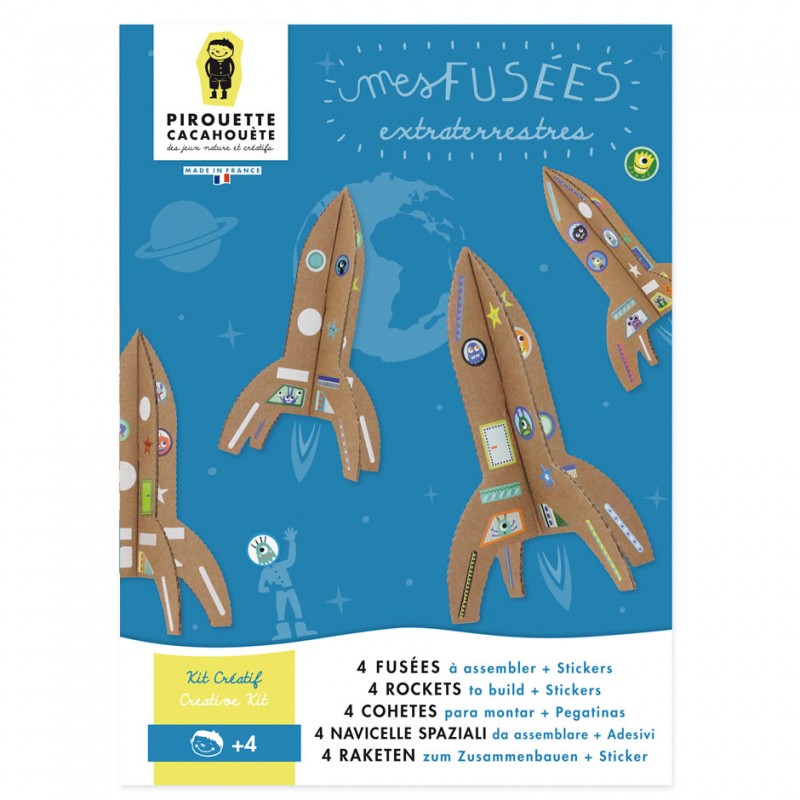  
Extra-terrestrial Rockets Creative Kit
Pirouette Cacahouète presents "my extra-terrestrial Rockets" !
A creative, super-galactic workshop :
4 card rockets to create and decorate with the help of 120 included stickers. Chart an intergalactic adventure for your assortment of little green, blue or pink aliens... each one funnier than the last !
Quirky and fun !
A creative activity with no need for glue or scissors. Simply assemble a few pieces of card to create mini rockets. Each child can then enjoy personalising their own with the help of the stickers in the shape of stars, portholes and little explorers from another world. No more than an artistic swipe of a crayon is needed for the portholes and maybe a felt-tipped pen for decoration.
A fun-filled activity where anyone can make and customise their own rocket as they wish : green or orange stars, aliens with antennae, spiky skin or a multitude of eyes. Each rocket will be truly unique.
Ready for blast-off !
Run a creative workshop during a birthday party, family get together or on a rainy afternoon...
Game made in France
Data sheet
Age

+4

Materials

Recycled cardboard

Origin

Made in France