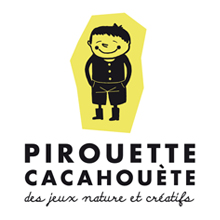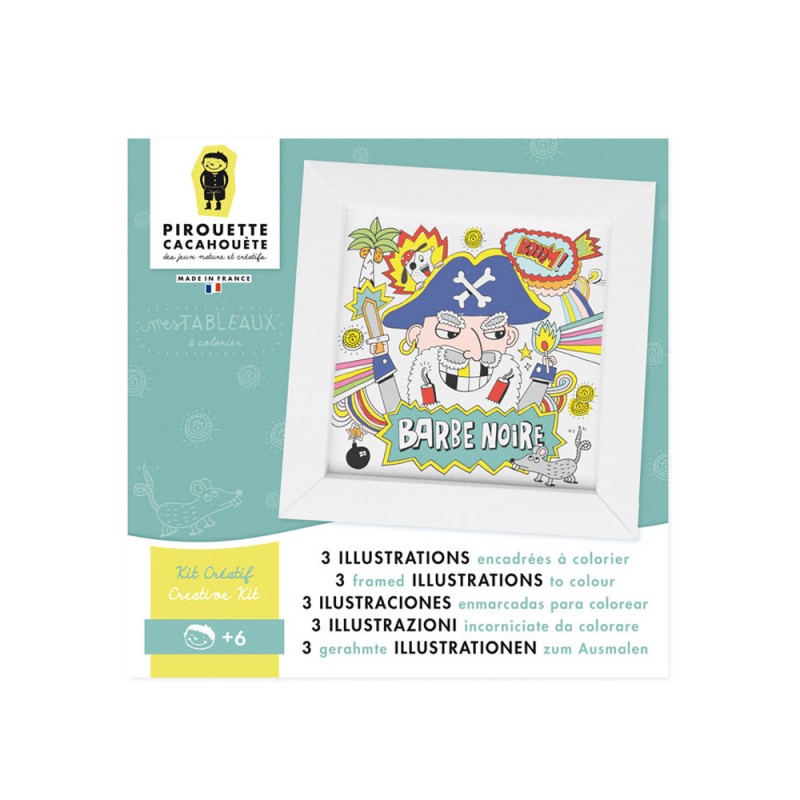  
my Pirate Frames for colouring
Pirouette Cacahouète presents "my Pirate Frames for colouring"
A manual activity that gives life to the heroes of forgotten legends !
3 portraits of renowned pirates to colour and frame by refolding the edges of the paper on themselves.
To pin on one's boat hold or just above the desk !
Artistic and decorating !
No need for scissors or glue in this activity. All you need are; felt pens or pencils to colour the portraits of Blackbeard, Anne Bonny and Calico Jack, sketched by Lili Scratchy.
After colouring, folding and assembling (brevet ElastiblockTM) the edges of the paper make volume frames. It is quite an Idea !
A colouring workshop full of originality where each child may choose, customise then frame the portrait of his favourite pirate. That one who makes him dream or shiver.
On the deck! Pencils on! Adventure, here we come !
Nothing better to organise a manual workshop for a birthday, decorate children's room or get them making gifts to offer during father's day, uncle's day or Aunt's day.
DIY made in France
Data sheet
Age

+6

Materials

certified paper

Origin

Made in France