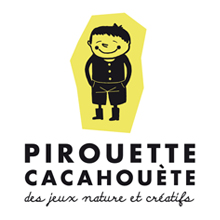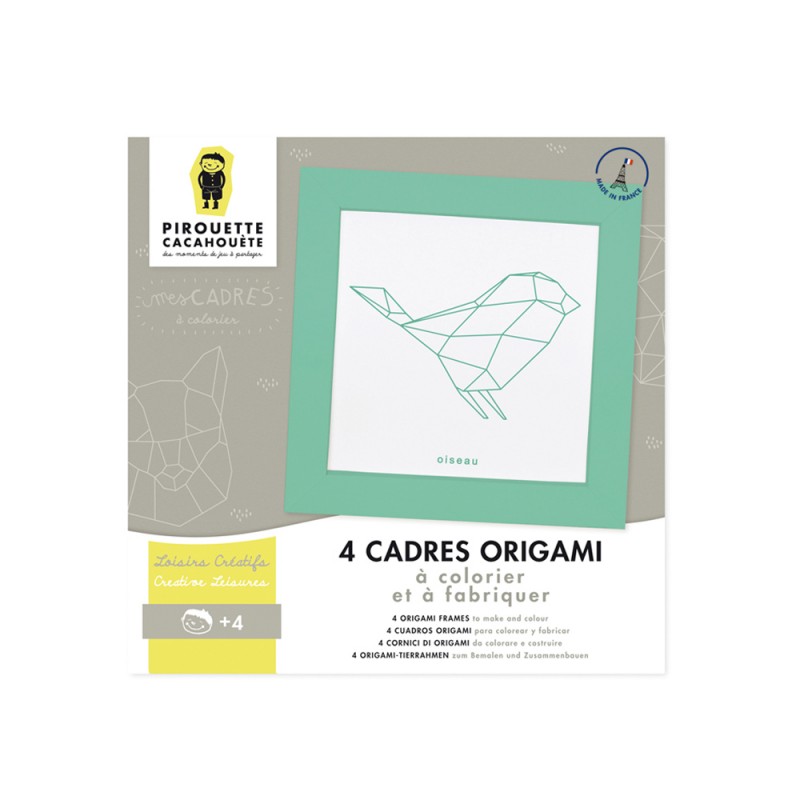  
my Animals Paintings for colouring
Pirouette Cacahouète presents "my Animal Paintings for colouring"
Both a simple and creative colouring and folding activity !
4 papers with geometric sketches for colouring and folding, to make real little volume frames.
To offer as gifts or organise one's first exhibition !
Make a way for the future artists !
Poetic and decorating !
Without any scissors or glue, this workshop begins with the colouring of 4 sketches of animals. It is not all about it !
Each colouring is highlighted by an inventive framing and assembling of the paper edges (brevet ElastiblockTM).
A golden opportunity for the children to create and expose their first artworks…
Bear, Fox, Bird or Rabbit : to each, his own.
No doubt, one will most certainly hear them proudly say, in their little smooth voices "I did this one !"
What better an activity, when taking a creative pause during a birthday party, ideal for children room decorations or to get them making little gifts to offer.
DIY made in France
Data sheet
Age

+4

Materials

certified paper

Origin

Made in France