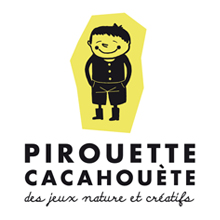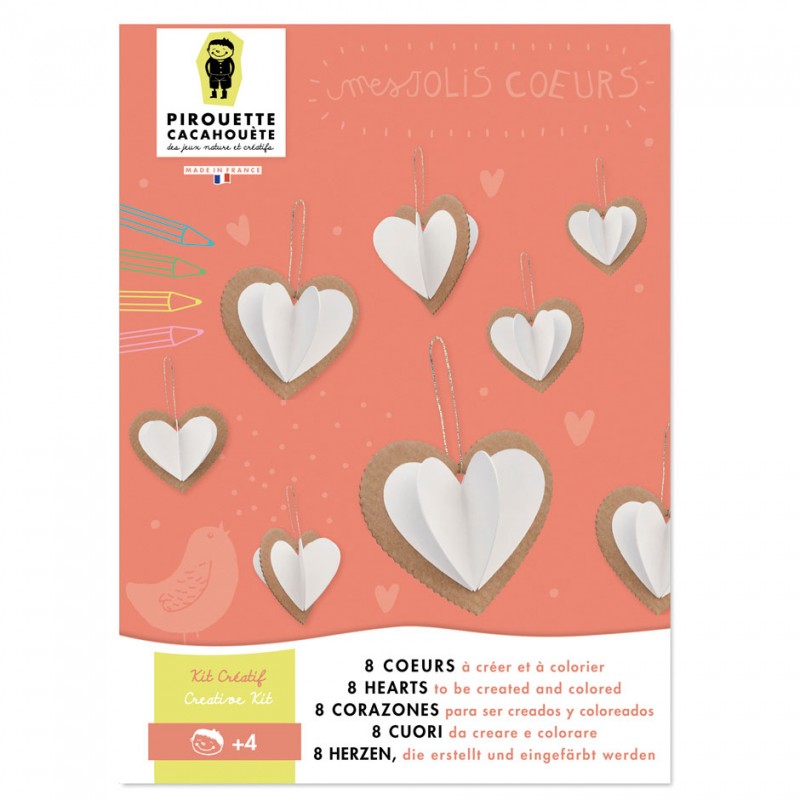  
My little Hearts
For its 10th birthday, Pirouette Cacahouète introduces "My lovely hearts"
A simple and beautiful creative activity.
8 paper and cardboard hearts to be pasted, colored and hung (glue not included)
Easy and adorable !
Give volume to those little hearts by pasting paper elements on the big cardboard heart. Once you're finished, you will be able to color each heart and hang them by the end of a golden thread.
A manual activity that develops coordination and leaves room for creativity.
A little heart to say, "I love you"!
This kit is the perfect birthday, Mother's Day or Father's Day gift. It is also the perfect material for creative workshops or to decorate your Christmas tree...
Diy made in France
Data sheet
Age

+4

Materials

Daim

Origin

Made in France