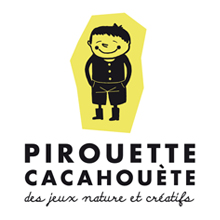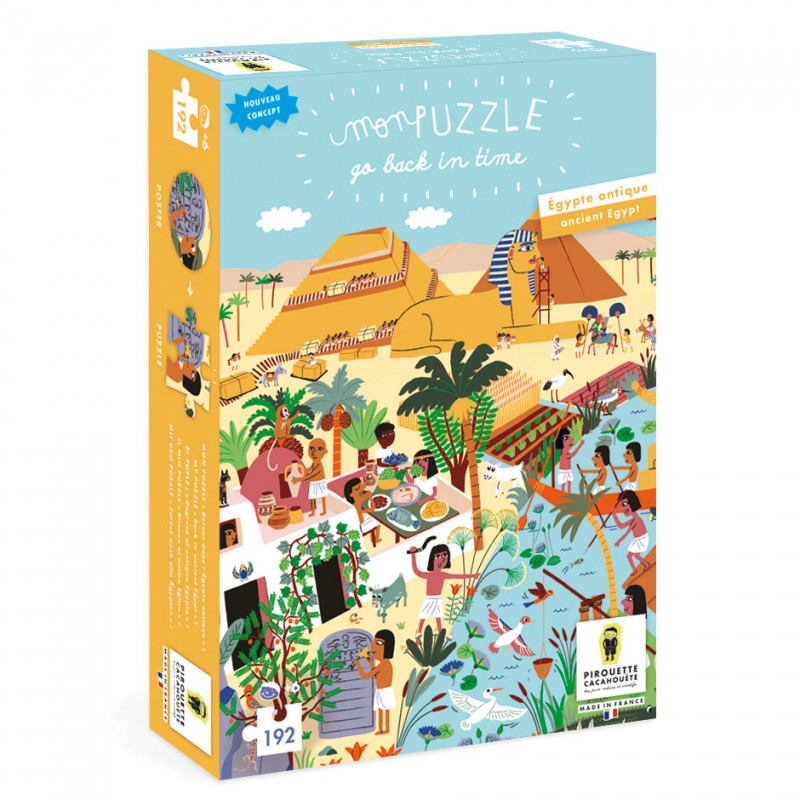  
Ancient Egypt Puzzle
Pirouette Cacahouète introduces "my time travel Puzzle, back to the ancient Egypt" !
By starting off with a poster representing a modern scene in Egypt, and by placing on top puzzle pieces that illustrate the same scene but in ancient Egypt, time travel does become possible. A puzzle game with an original concept !
192 pieces
Historical and colored !
Every small detail of this puzzle is important and enables the child to go back in time !
With this game, the child will develop observation and deduction skills, and will discover a famous topic : ancient Egypt.
All aboard the time travel machine !
Original gift idea for a Birthday, Christmas, and enables families and friends to spend a wonderful playtime moment together.
Data sheet
Age

+6

Materials

certified paper

Box

27 x 19,5 x 5 cm

Puzzle

42 x 30 cm

Origin

Made in France