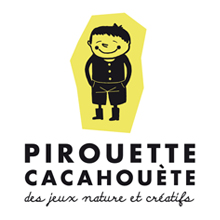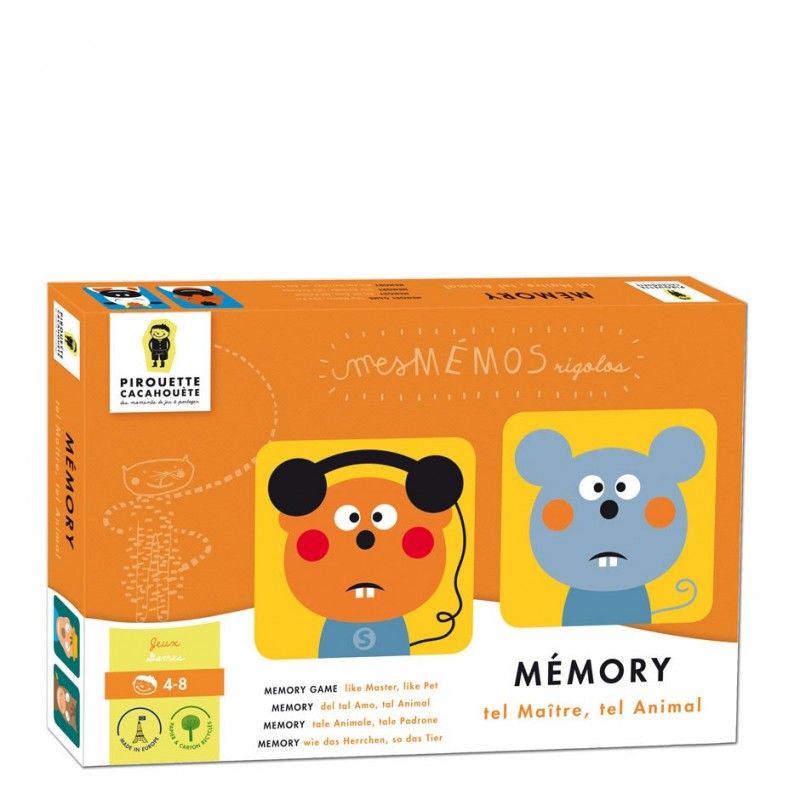  
Animal Memory Game
Pirouette Cacahouète introduces "like Master, like Pet" !
The pet often looks like his owner, or vice versa... Who will be the first one to pair them up ?
A matching picture game that develops the memory and teaches observation skills.
40 cards
Fun and colourful !
Analyse the 40 cards then match up the right pairs, and swap around with different characters. What are the differences, the similarities ?
Once the cards are shuffled-up and turned over, the memory game can begin !
A game that teaches observation skills, helps the child express him or herself by describing the different pairs and also makes children work on their memory.
Keep your eyes wide open !!
An ideal Christmas, Birthday or party present for families and friends to play together.
Data sheet
Age

+4

Materials

certified paper

Box

18,4 x 12,6 x 2,8 cm

Cards

5 x 5 cm

Origin

Made in Holland