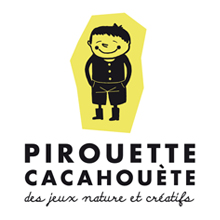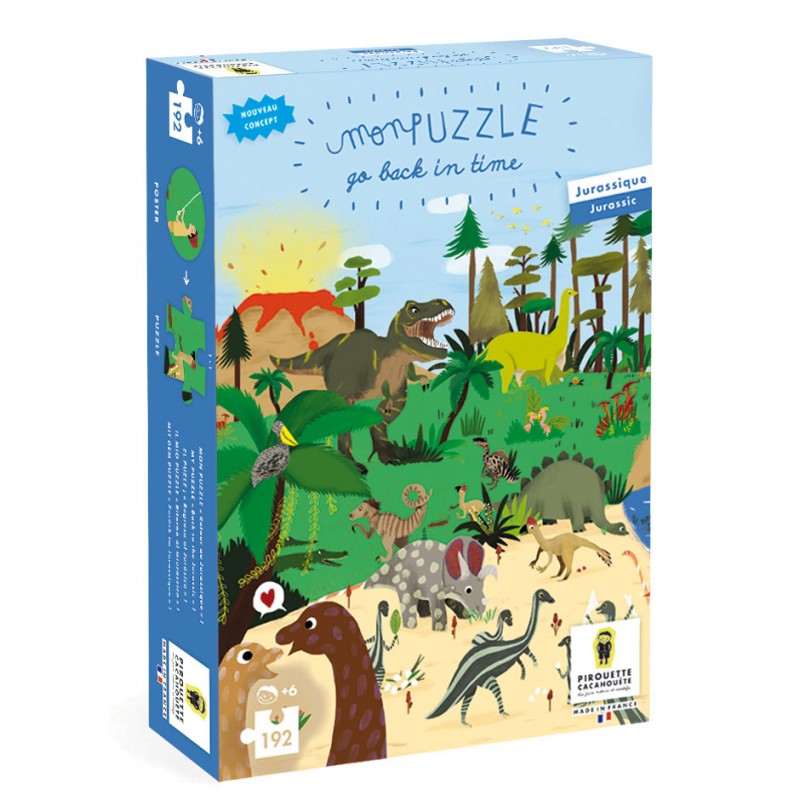  
Dinosaur Puzzle
Pirouette Cacahouète introduces "my time travel Puzzle, back to the Jurassic period" !
By starting off with a poster representing an palaeontological excavation scene, and by placing on top puzzle pieces that represent the same scene but in a dinosaur era, time travel does become possible. A puzzle game with an original concept !
192 pieces
Imaginative and scientific !
We have little knowledge about the life of dinosaurs, however children and grown-ups are fascinated about this subject.
Being able to compare our world today to the Jurassic world, is first of all a work of science, but mainly a work of imagination.
In this puzzle, children are able to observe all types of dinosaurs, a tyrannosaurus, a diplodocus, pteranodons...
The two illustrations, both the poster and puzzle, have been signed by Pirouette Cacahouète and Marie Paruit. Every small detail is important and enables the child to go back in time !
With this game, the child will develop observation and deduction skills, and will discover a new historical topic : the Jurassic period.
All aboard the time travel machine !
Something to give as a Birthday and Christmas present, and enables families and friends to spend a wonderful playtime moment together.
Data sheet
Age

+6

Materials

certified paper

Box

27,5 x 19 x 6 cm

Puzzle

42 x 30 cm

Origin

Made in France