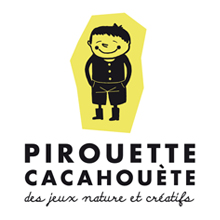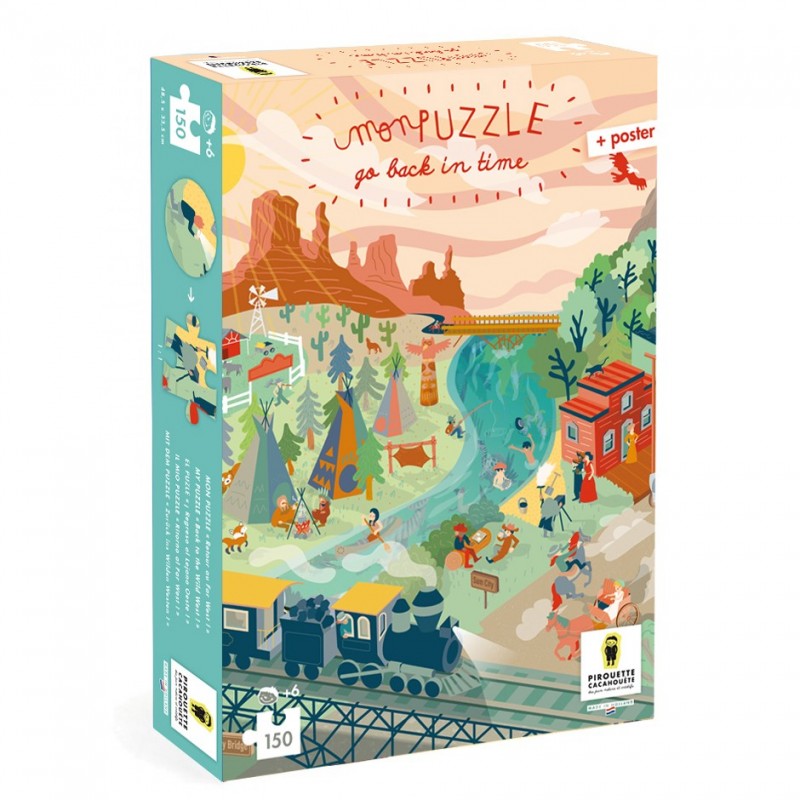  
Wild West Puzzle
Pirouette Cacahouète introduces my Puzzle "Go back in time", back to the Wild West" !
A poster that represents a present-day scene, showing a wild west town. Every puzzle piece is put on the poster, and transposes this contemporary scene back to the time where there were indians and cowboys... An innovative puzzle concept !
150 pieces
Imaginative and historical !
Lots of similarities and differences can be found between today and the Wild West !
The means of vehicles, the clothes, the lay-out... without forgetting the evocation of well-known heroes such as Batman and Jeronimo...
Each illustration is signed by Pirouette Cacahouète and Jérôme Soleil, the slightest detail is important and enables the child to go back in time !
With this puzzle, children will be able to develop observation skills, and understand the History in an educational way.
Let's go back to the Wild West !
The ideal present to give at Christmas, a Birthday, or any other occasion, where every child can share this game with his or her family and friends.
Data sheet
Age

+6

Materials

certified paper

Box

27 x 19,5 x 5 cm

Puzzle

48,5 x 33,5 cm

Origin

Made in Holland