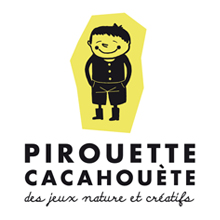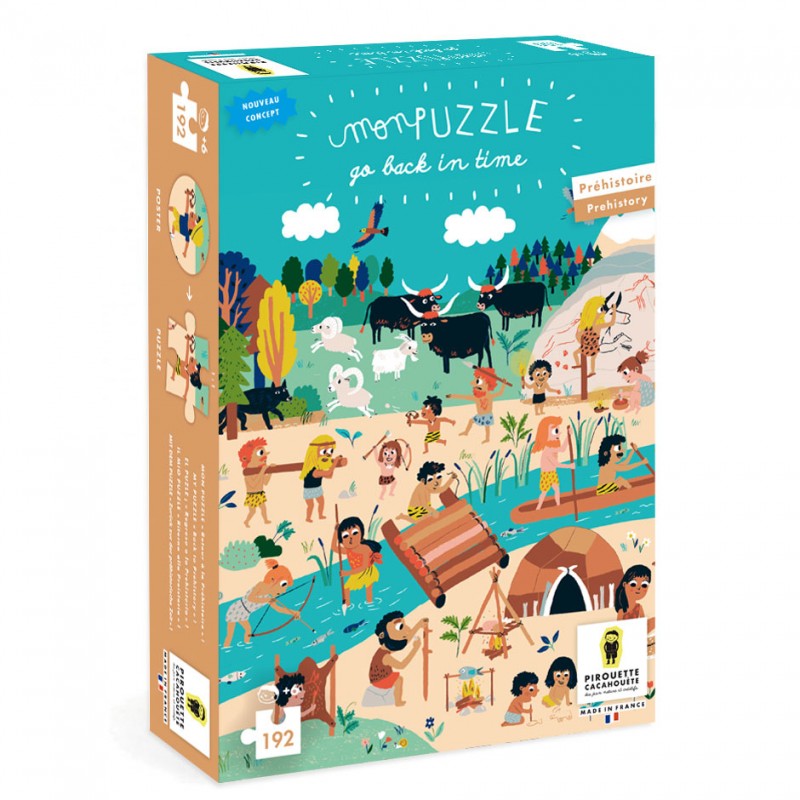  
Prehistory Puzzle
Pirouette Cacahouète introduces my Puzzle "Go back in time", back to prehistoric time !
A poster that represents a present-day scene, showing a nature scene. Every puzzle piece is put on the poster, and transposes this contemporary scene back to the time of prehistoric men... An unique and innovative puzzle concept !
192 pieces
Funny and educative !
So many differences between today and Prehistory !
Nature, leisure activities, cooking... without forgetting the hairstyles...
Each illustration is signed by Pirouette Cacahouète and Émilie Lapeyre, every detail is important and allows the child to travel through time !
With this puzzle, the child is going to work his observation skills, and discover life in prehistoric times in an educational way.
Let's go back to Prehistory !
The ideal present to give at Christmas, a Birthday, or any other occasion, where every child can share this game with his or her family and friends.
Data sheet
Age

+6

Materials

certified paper

Box

27 x 19,5 x 5 cm

Puzzle

42 x 30 cm

Origin

Made in France