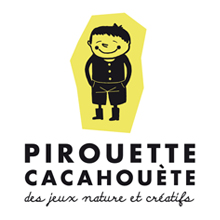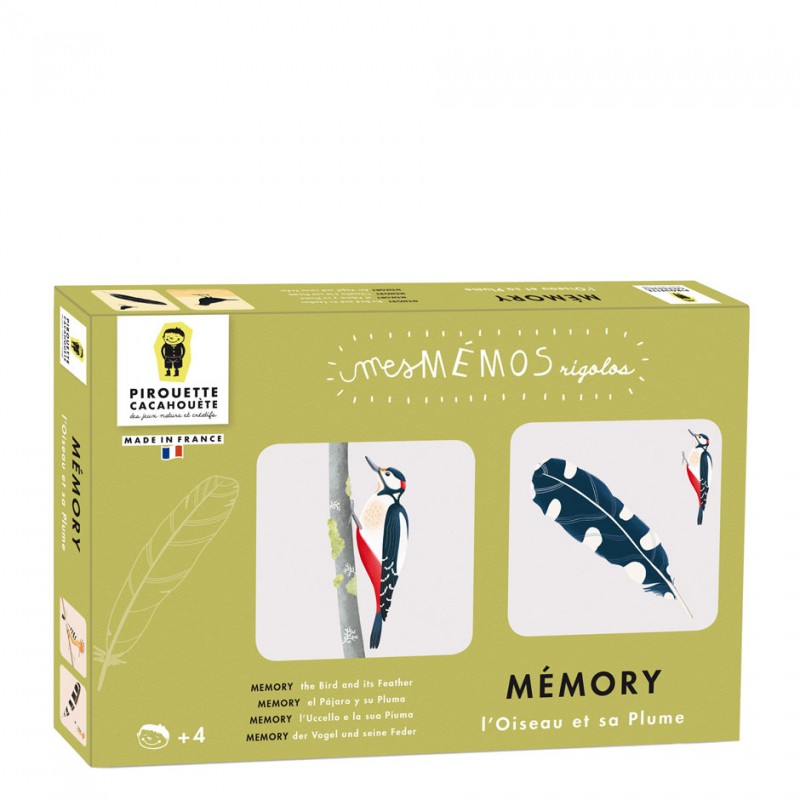  
copy of Insects and Flowers Memory Game
Pirouette Cacahouète introduces "my funny Memos, the Bird and its feather" !
Learns to recognise birds and feathers by collecting the correct pairs !
An educational memory game that develops 
observation skills.
40 cards + 1 lexicon sheet
Nature and sweet !
A memory game in several steps. The 40 cards of the game are to be deconstructed and then put together in pairs, the "bird" card and its "feather" card.
Once the cards have been shuffled and turned over, the game can begin!
A picture book naming all the birds (translated into 5 languages) completes the game.
An educational memory game that invites children to recognise the feathers of birds.
For all the little curious about nature !
A game made in France, ideal as a Christmas, birthday or festive gift...
Illustrations : Clémentine Thibaux
Data sheet
Age

+4

Materials

certified paper

Box

18,4 x 12,6 x 2,8 cm

Cards

5 x 5 cm

Origin

Made in France